Project / New Build
Clapham House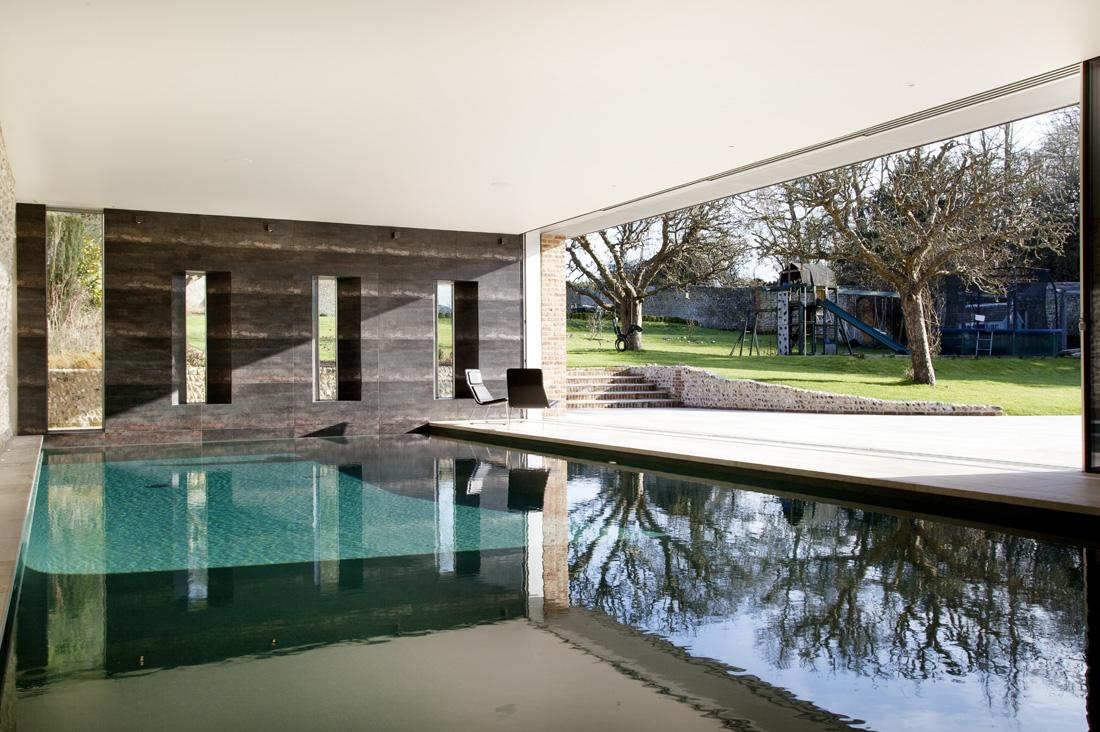 The pool on the hill
Set in an idyllic fortified village on a hill, we constructed a new leisure and swimming pool building within the walled garden of the Grade II listed Clapham House.
After extensive consultations, planning permission was obtained by the client's architect to build the new pool building against the existing flint and brick walled garden wall. This required the building to be subservient to the wall itself, not taking any support off it.
Mann Williams worked closely with the architect, client and contractor to ensure the project vision was realised, while protecting and conserving the historic structures.
Location

East Sussex

Client

Private

Completion

2011

Value

£350k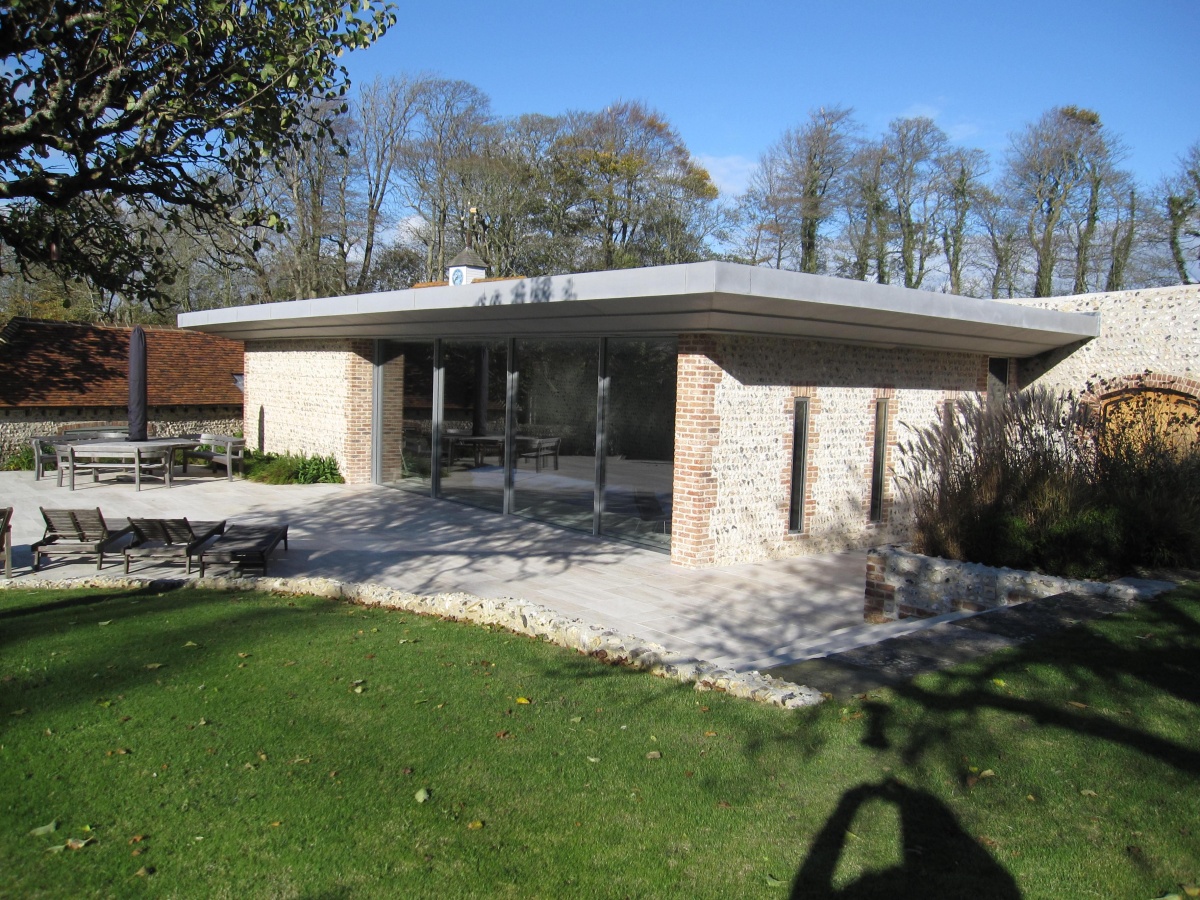 Taking a load off
The project involved the careful reduction of ground levels under an archaeological watching brief, and the sequential underpinning of the existing walls in order to facilitate the pool excavation. Long span steel beams were required to keep the load off the listed wall, combined with hidden cantilever beams which enabled the glazed link to the face of the historic wall to be constructed.
Seamless construction
The external walls were constructed from locally sourced flint and handmade bricks to match the main property and garden walls. All modern plant and backwash tanks were carefully located in new underground chambers to reduce the visual impact of the new structure.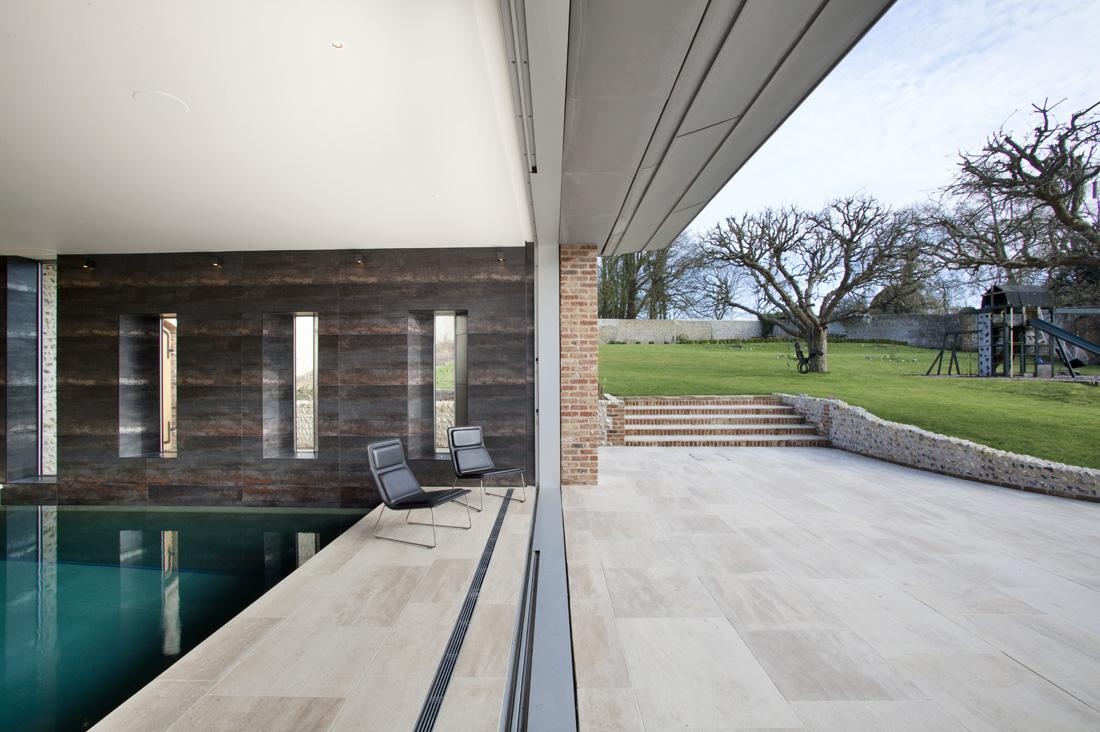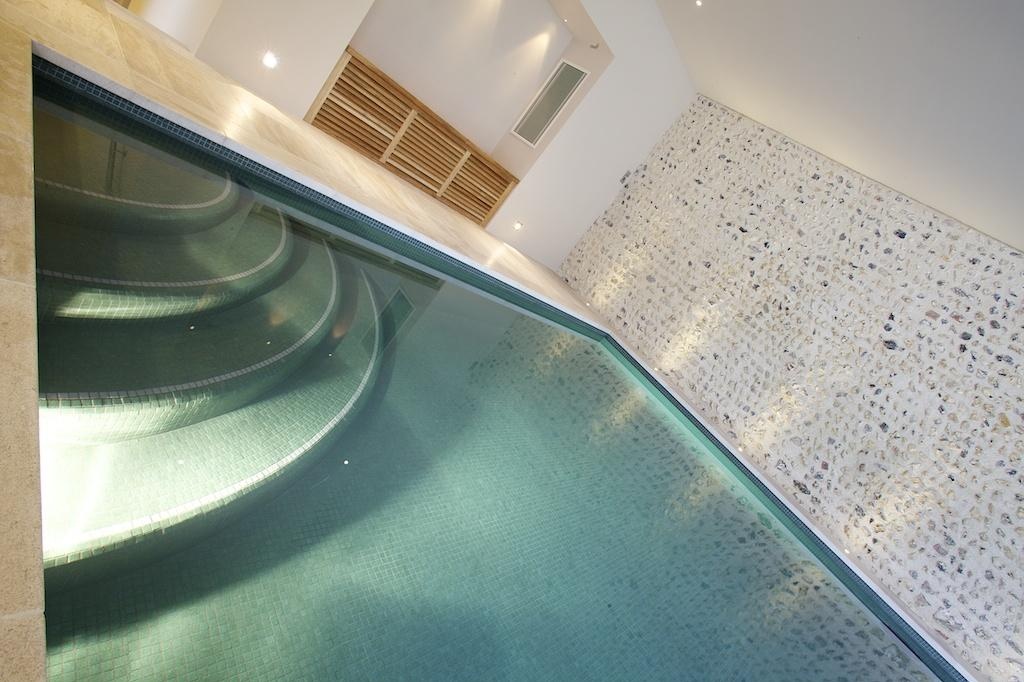 A word from the Project lead
The sim­ple form of the struc­ture belies the tech­ni­cal and archae­o­log­i­cal chal­lenges beneath. Great efforts were made to ensure the con­di­tion and sta­bil­i­ty of the list­ed wall and asso­ci­at­ed struc­tures remained unaf­fect­ed by the deep exca­va­tions car­ried out imme­di­ate­ly adja­cent to the them.