Project / Education
University of Bath - Milner Centre for Evolution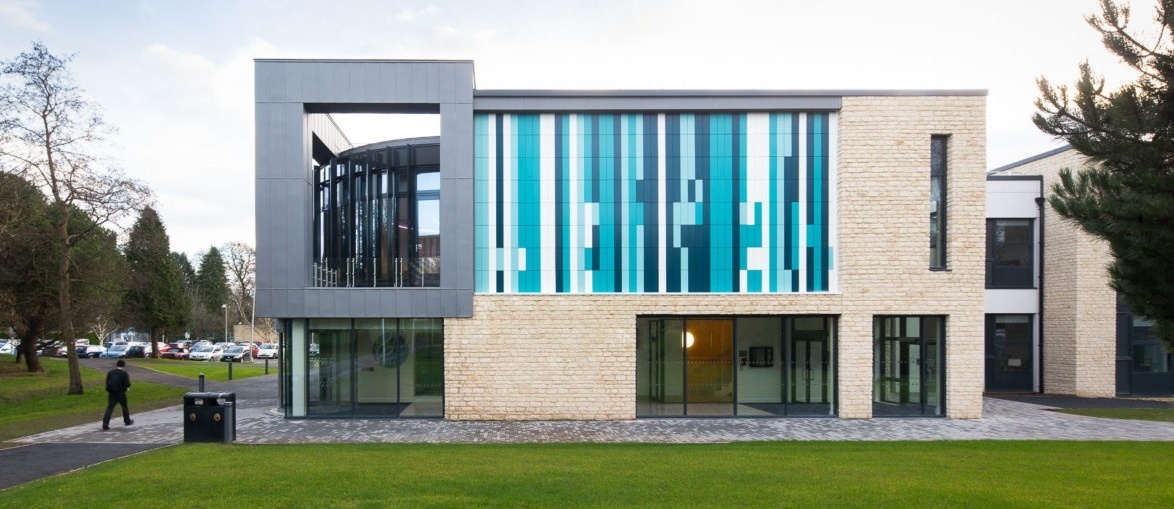 Cross-Faculty Research Centre
The Milner Centre building was designed to create a highly collaborative, research and social space combining Biology, Health and Education into one building. From early in the design we worked not only with the design team but also faculty and student members to understand how they would use the building. This real world experience of how people actually carry out research, teach and study has generated an excellent work environment.
Location

University of Bath

Client

University of Bath

Completion

2019

Value

£7m

Size

1,800sqm
As well as the functional aspects of the building, the user group worked on design elements including a spiral ceiling inspired by the shell of the nautilus, a coffee table made out of fossils and the external 'Alignment Wall' that is a series of colour-coded gene sequences showing the evolution from fish to humans.
For further information on the centre and its outreach programmes visit https://www.bath.ac.uk/researc...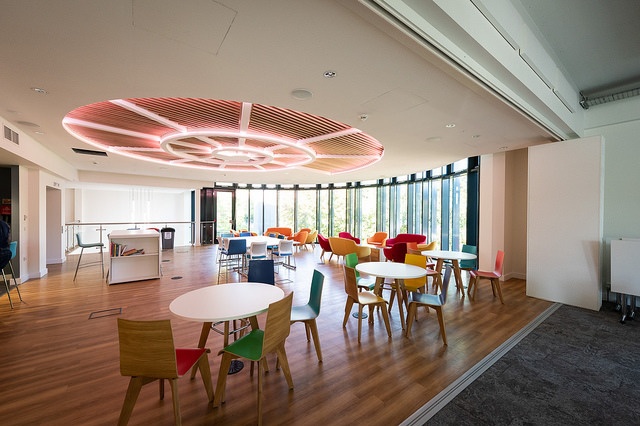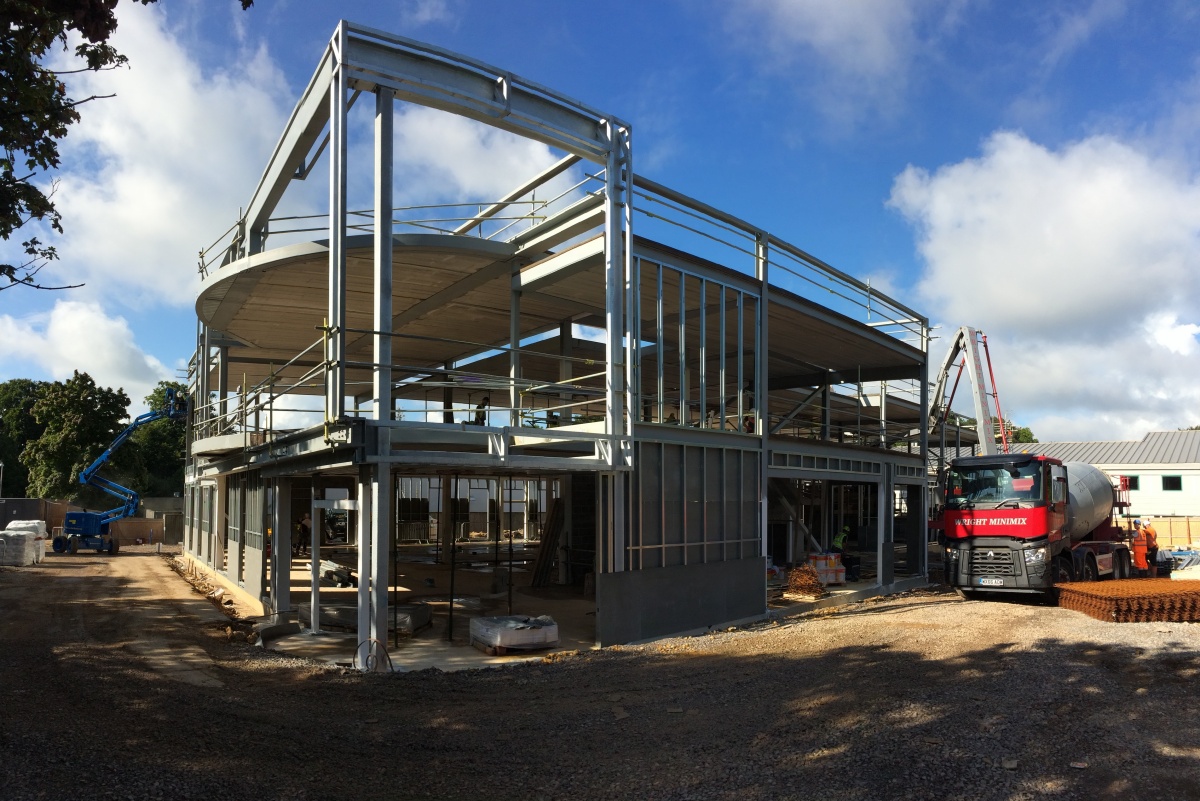 Building Flexibility
Flexibility of use and adaptability of space was key to the users. The space is made as general-purpose as possible to allow the Centre to adapt as the needs of the group change. For example, offices for academics and grad students are the same size, so if the ratio of students to faculty changes, they can easily be re purposed without knocking walls down. To allow this we designed a simple steel frame and precast plank structure which minimises down stand beams to allow maximum flexibility of service distribution and re-ordering of walls.