Project / Conservation
Winchester Cathedral Learning Centre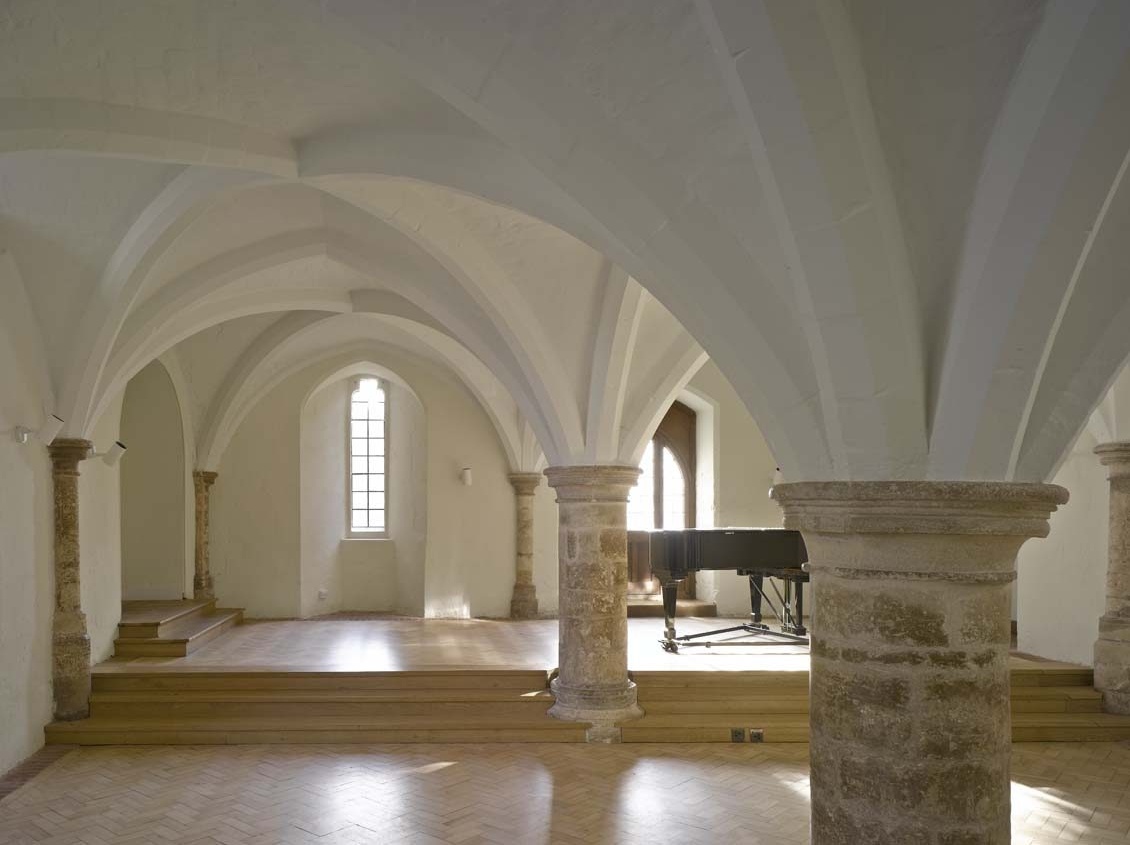 Bringing tradition and innovation together
Mann Williams worked with Hampshire County Council Architects to design a stainless steel and green oak framed tythe barn that would function as a learning centre. Bringing together traditional and innovative construction techniques, the new building sits comfortably within the ancient context of the Cathedral Close.
The simple lines of the finished building belie its engineering complexity. A number of 3D models were used both to develop the overall concept and then refine individual details such as the nodes of the tie rod lattice.
Project Lead

Project Team
Value

£1.95m

Location

Winchester

Client

Winchester Cathedral

Completion

2016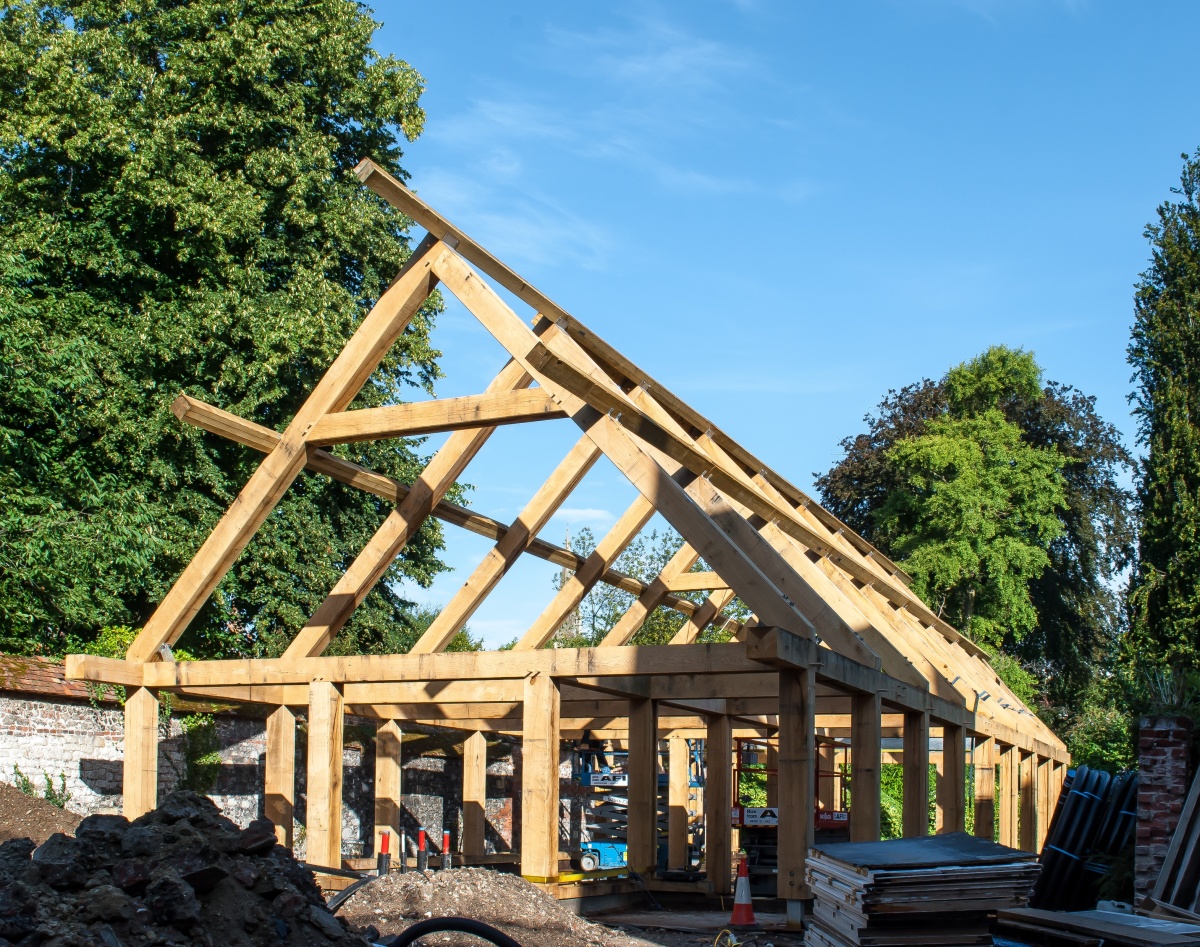 Hidden support
The traditional exposed wooden pegs of a green oak frame are combined with all manner of hidden stainless-steel fixings, stiffeners and reinforcing plates. This invisible assistance adapts this time-honoured method of building for the modern form and the clean lines the building required.
A majestic view
Internally, a high-ceilinged auditorium space is formed using an expressed and beautifully engineered network of diagonally braced stainless-steel ties. A fully glazed façade offering views of the Cathedral is achieved by using a system for sway stiffness, hidden within the timber frame.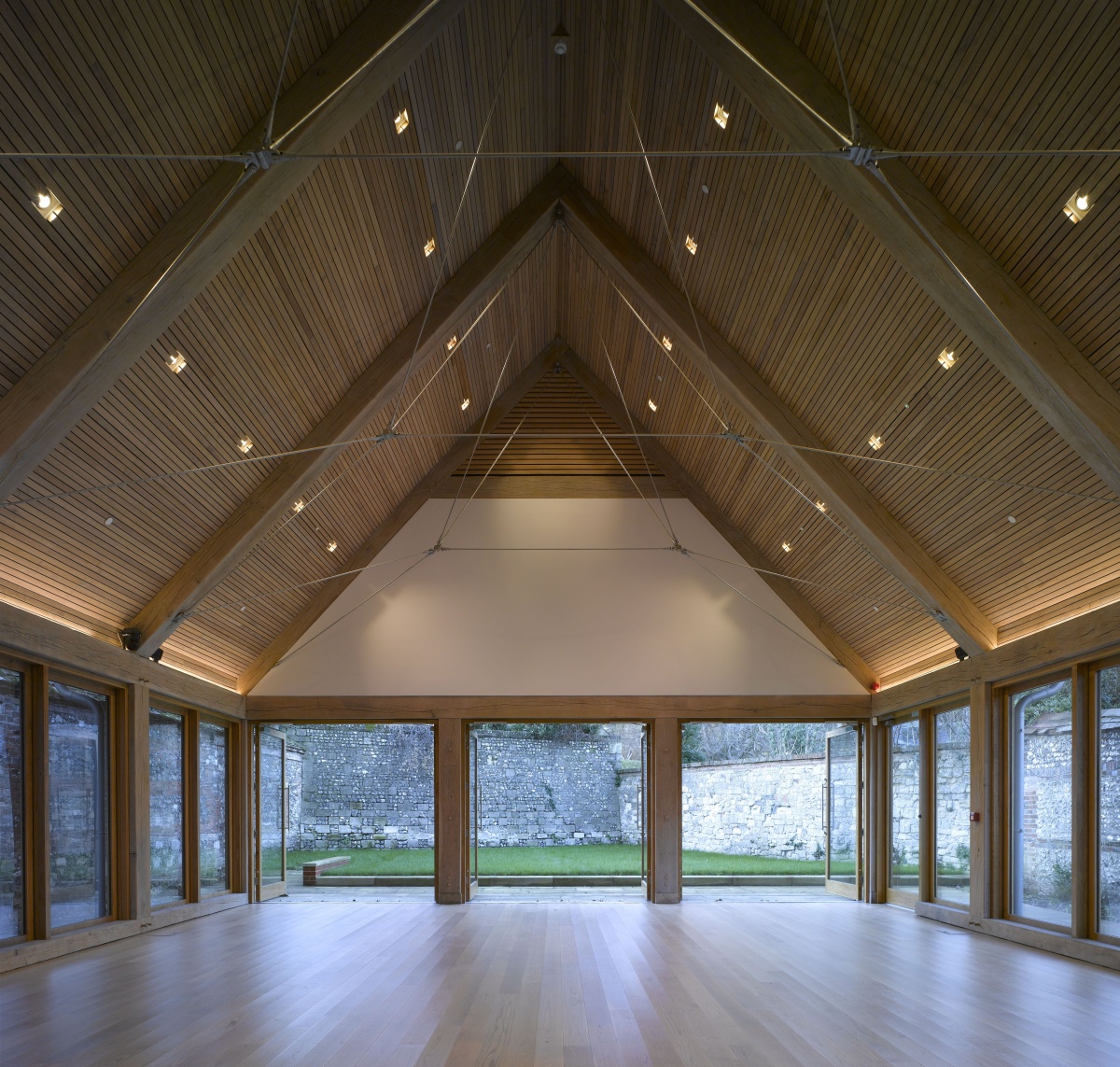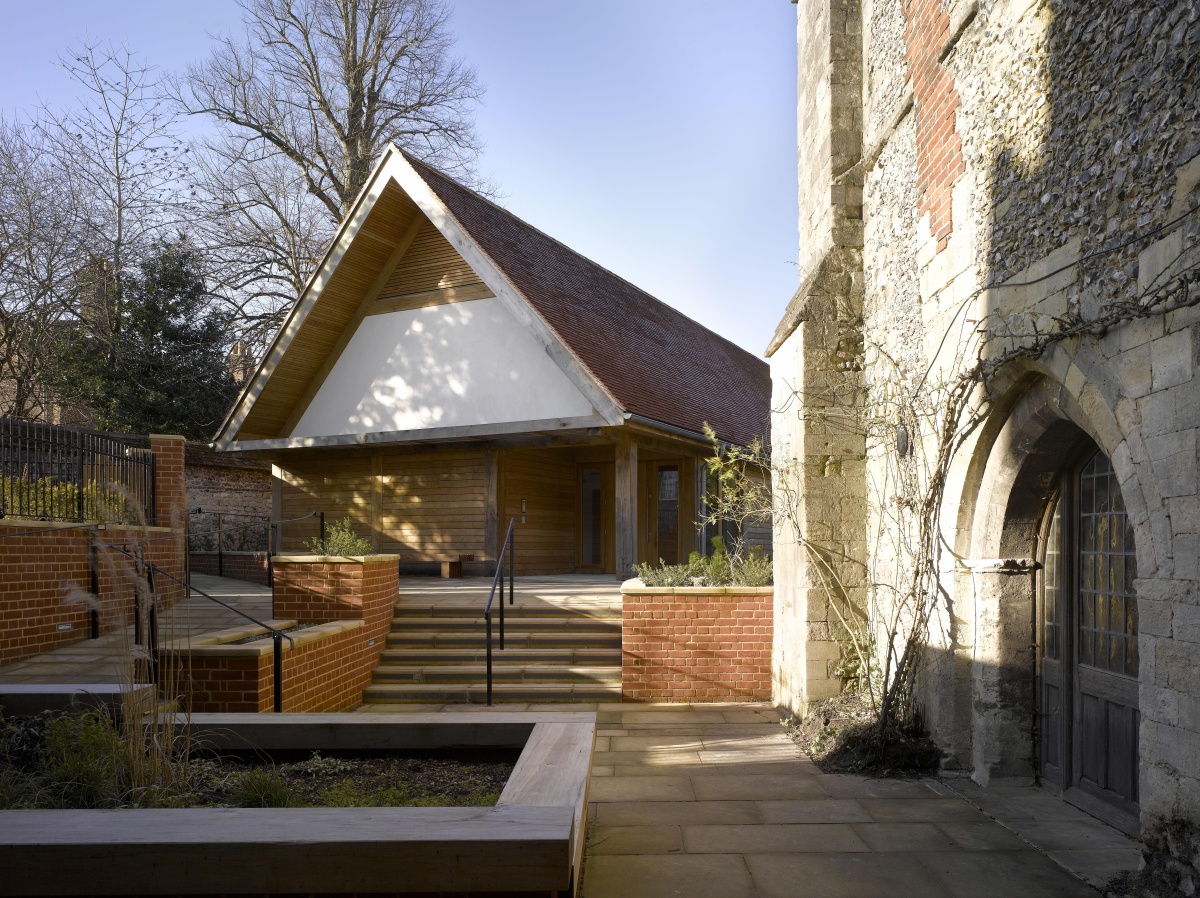 A word from the project lead
This site had plen­ty of con­straints to keep us on our toes: it was set with­in a walled back-gar­den with lit­tle access, on a Sched­uled Ancient Mon­u­ment, sur­round­ed by a range of Grade I list­ed build­ings, and under­lain by

3

m of soft ground with sig­nif­i­cant

14

th Cen­tu­ry archae­ol­o­gy. Our solu­tion was to design a light­weight super­struc­ture, a drainage scheme with min­i­mal impact, and a shal­low ​

'

raft foun­da­tion' which sits gen­tly on the ground to avoid inter­fer­ing with archae­o­log­i­cal lay­ers below.