Project / Retrofit & Reuse
Four Elms Centre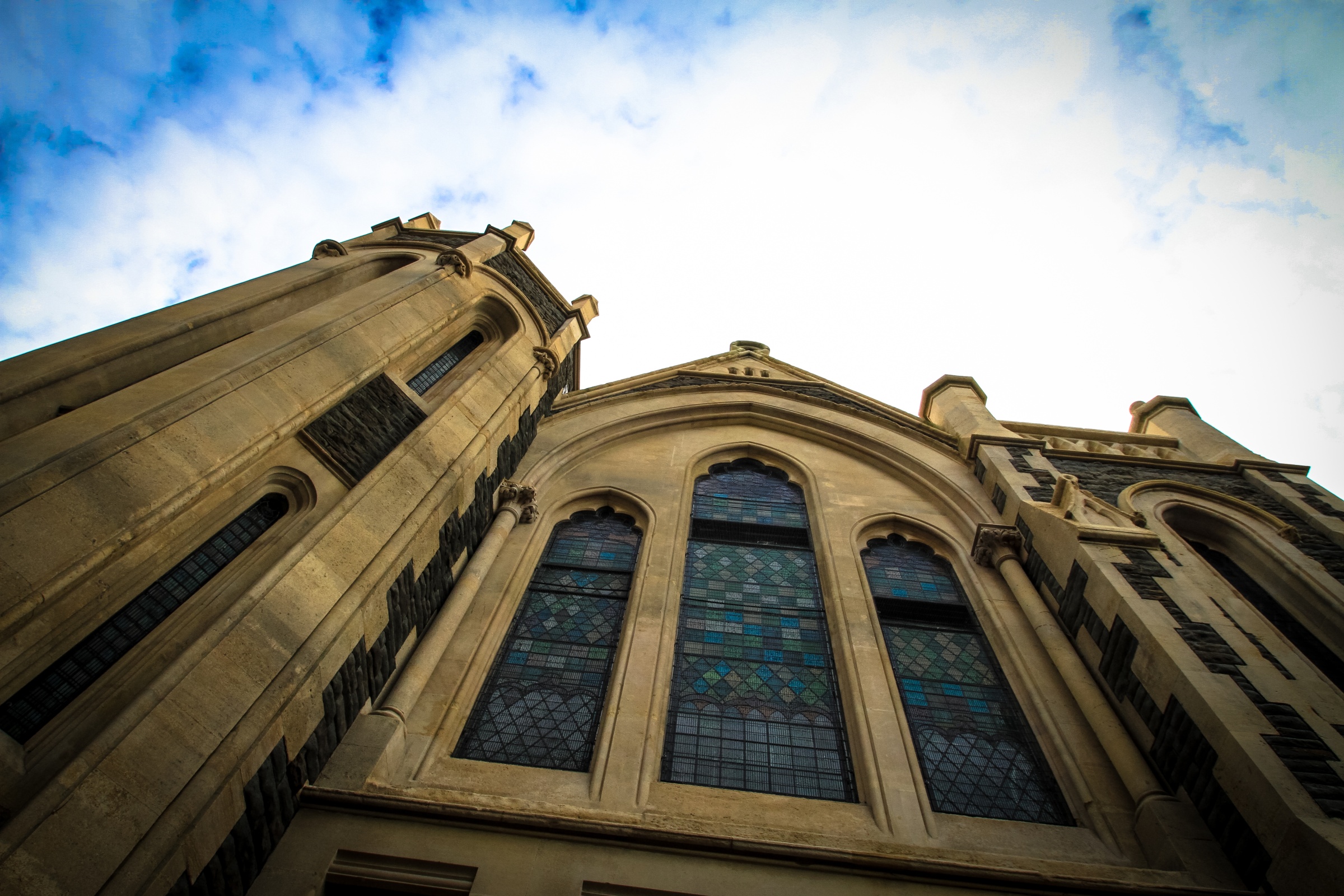 Proving NoFit State with a fit-for-purpose home
Four Elms was a derelict Grade II listed 19th Century building. It was purchased by NoFit State Circus to be converted into their headquarters and training facilities. The end product met and exceeded the client's expectations, and has led to multiple collaborations since on other circus projects in the UK and overseas.
Project Lead

Project Team
Location

Cardiff

Client

NoFit State Circus

Completion

2015

Value

£1m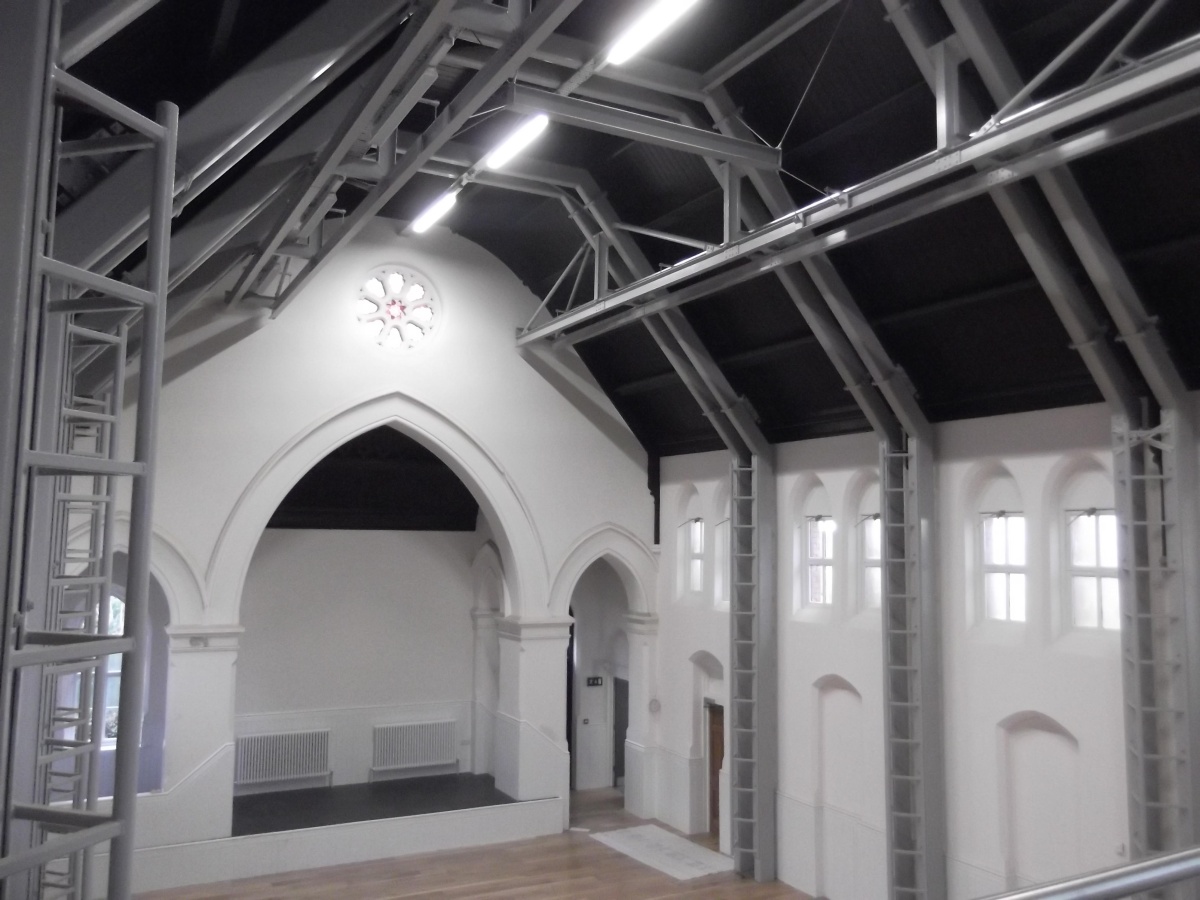 Two birds. One stone.
We inserted steel frames in the main hall. This achieved two key requirements in a single step: the removal of the eaves-level tie bars created the headroom needed for circus training; it also provided a rig from which the performers could operate without concerns over the integrity of the existing structure or damaging the listed fabric.
The construction sequence developed in the design avoided unnecessary temporary works by assembling the whole of the new frame around the existing tie bars before they were cut.
A static circus
The ladder frames added to the main double columns, like the main masts of their tent, allow performers to train as if they were on tour.
In building terms, the insertion of the steel frame is exemplary. It's clearly visually separate from the existing historic fabric – it does not seek to compete visually with it. And it's essentially a reversible intervention – if the tie bars were re-instated, the frame could be removed.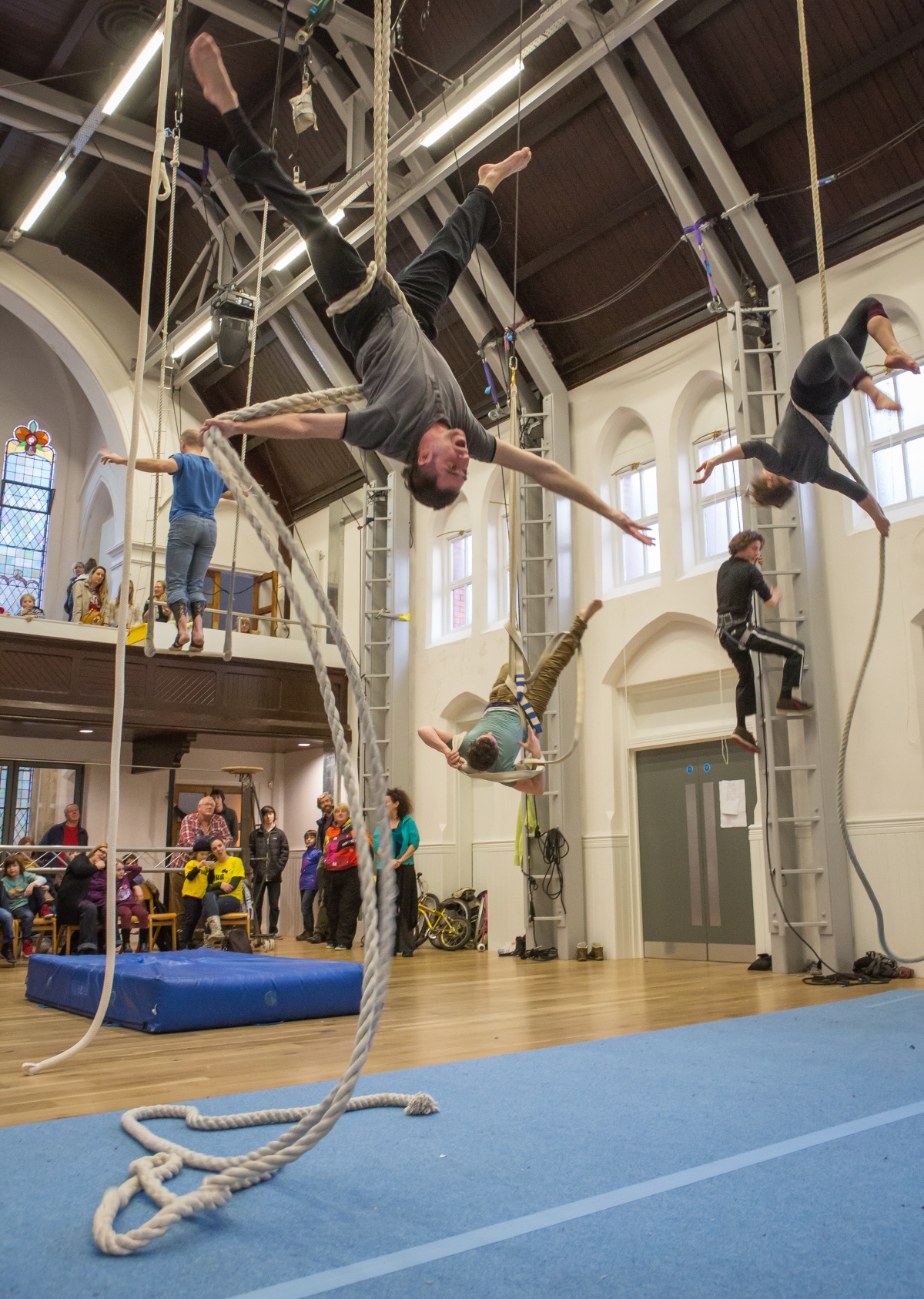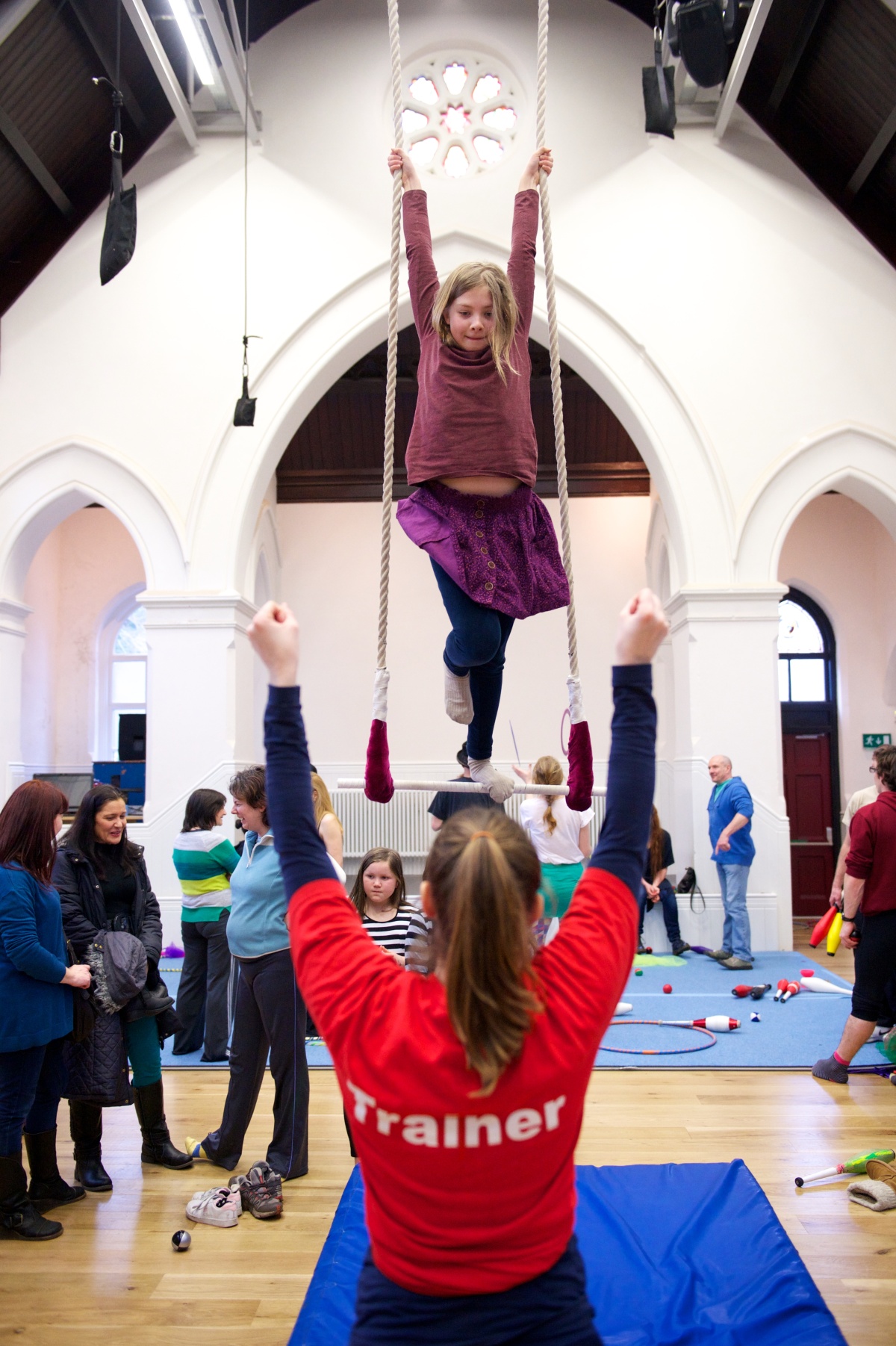 A word from the client
It's impos­si­ble to under­es­ti­mate how impor­tant this per­ma­nent home is to the com­pa­ny. Four Elms will enable NoFit State to expand, devel­op and grow, not just as a cir­cus com­pa­ny but also as artists, teach­ers, and com­mu­ni­ty providers.