Project / Retrofit & Reuse
Private Residence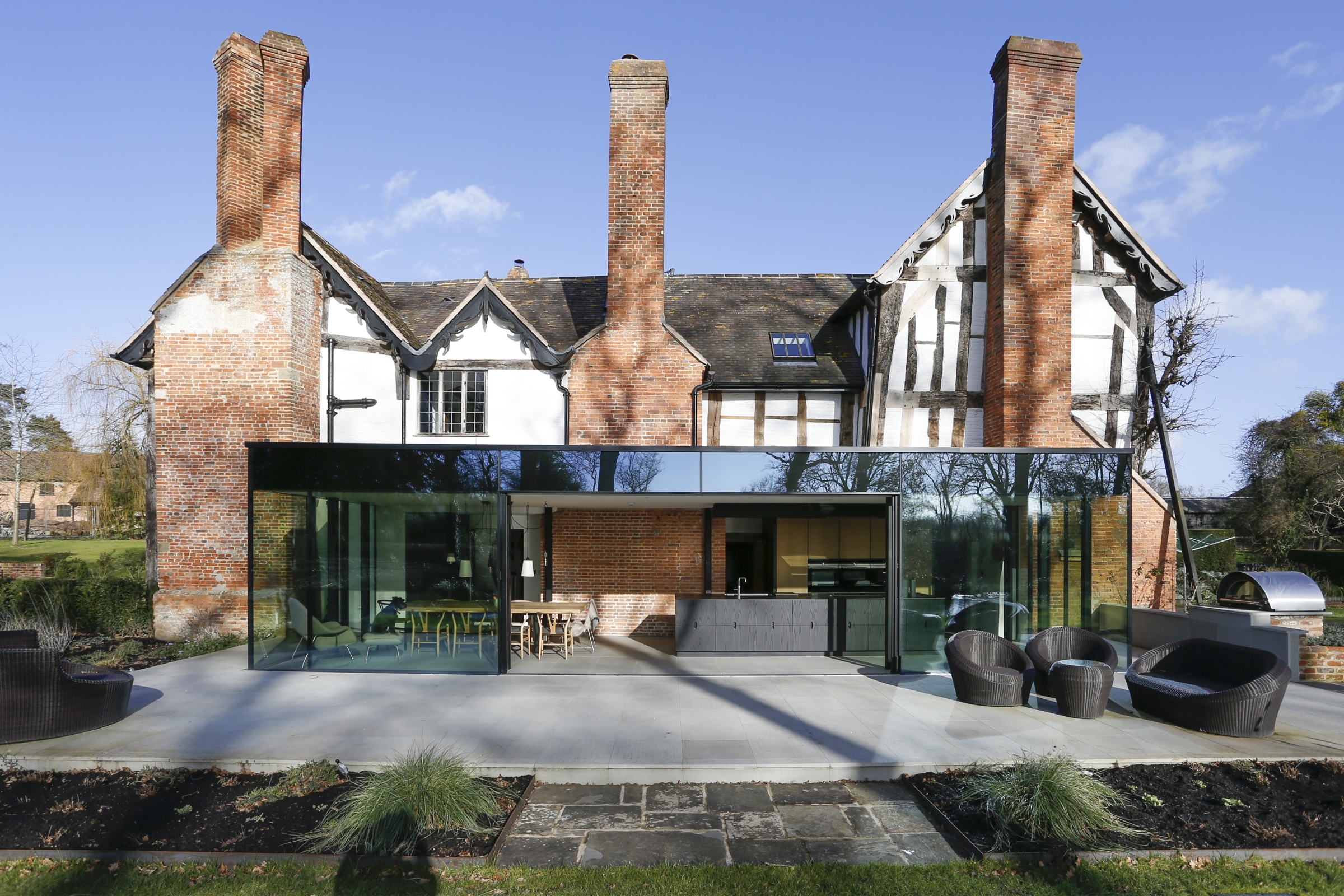 The sympathetic restoration of a family home
This client's private estate is centred around a beautiful Grade II* listed family home, dating back to the 16th Century, with nearby barns and stables. All set by a small lake and stream in rural Worcestershire.
Mann Williams was hired to help restore the house to its former glory, including the addition of a glazed modern extension to the rear elevation.
To achieve the client's vision, timber and masonry repairs were necessary, detailed sympathetically throughout the house, to keep the historic fabric intact. While the original structure was in need of significant repairs as well as some strengthening.
Project Lead

Project Team
Location

Worcestershire

Client

Private

Completion

2019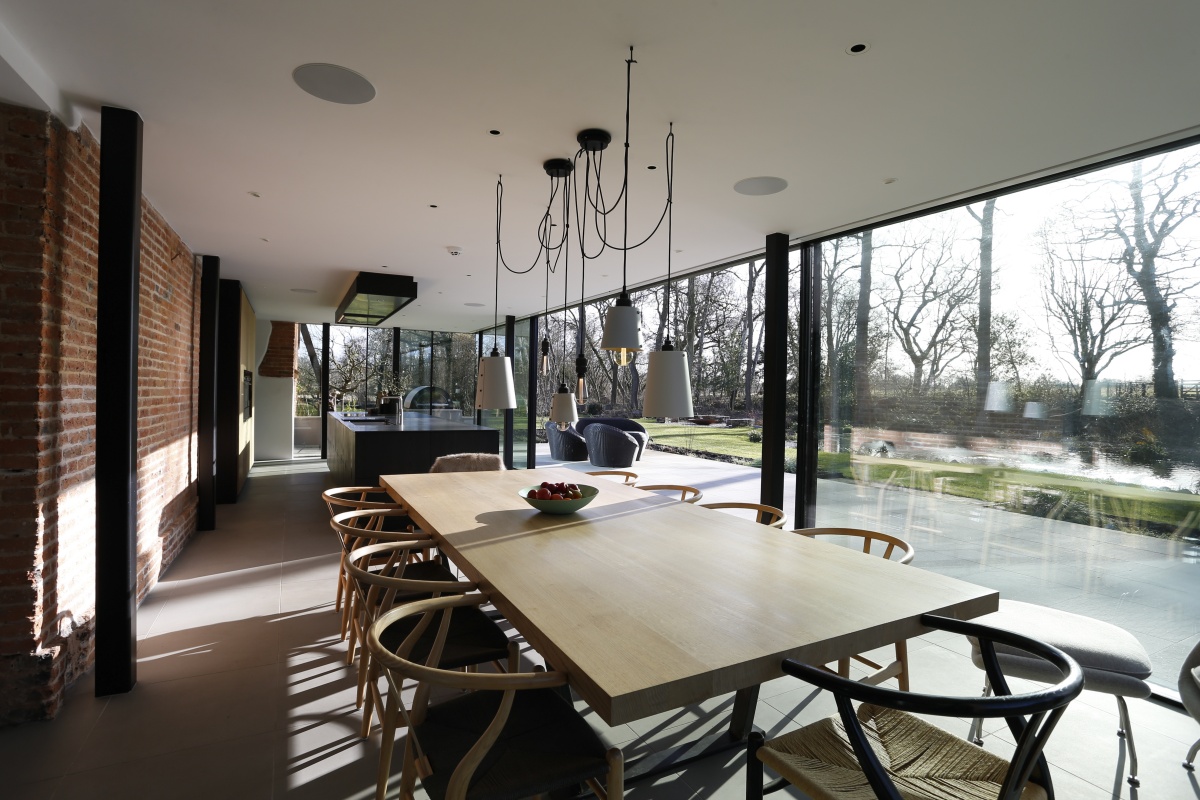 A modern extension
The extension was designed in close collaboration with CSA Architects to produce a clean, modern structural frame and ensure the formation of the foundations on the alluvial deposits did not impact on the adjacent historic structure.
Barns fit for a bride
The barns underwent a careful but extensive restoration to suit their new use as a wedding venue. Careful analysis of the existing trusses made adaptation possible, while other parts of the structural frame were repaired in-situ using traditional techniques echoing the original fabric.
New floor structures and stairs were also carefully integrated with the conserved structure.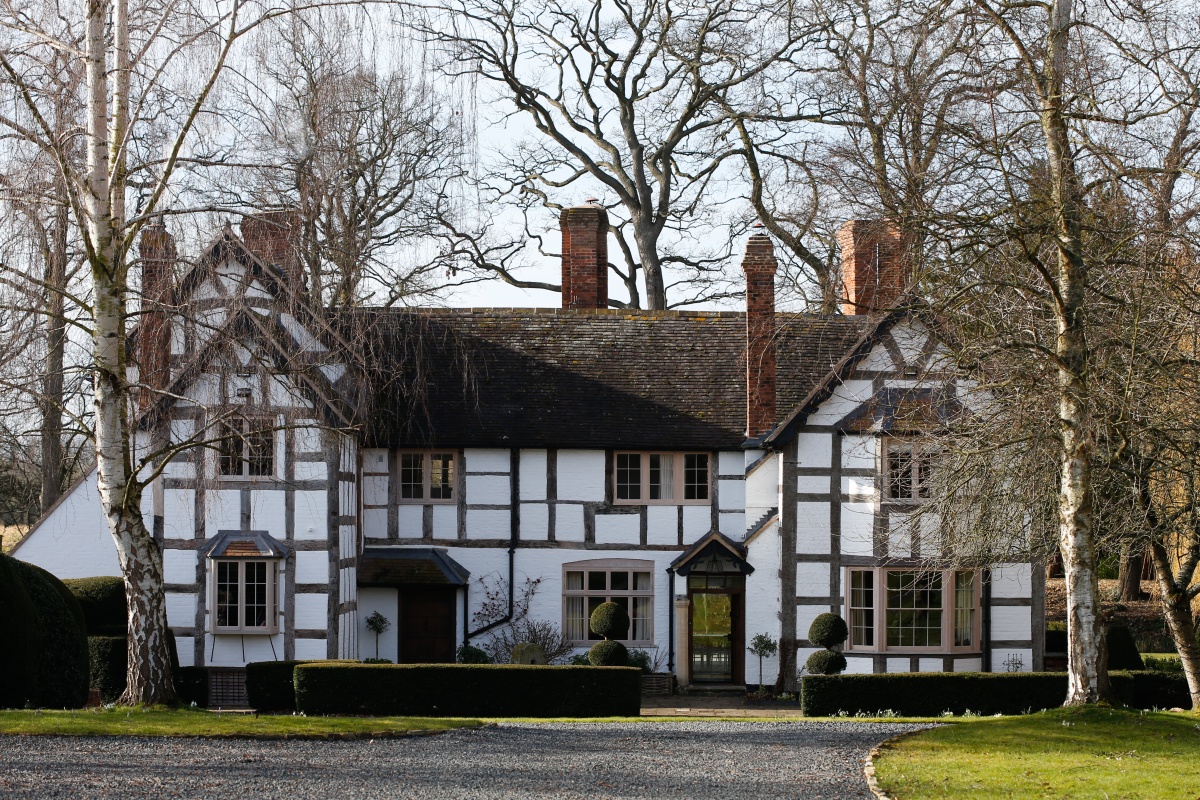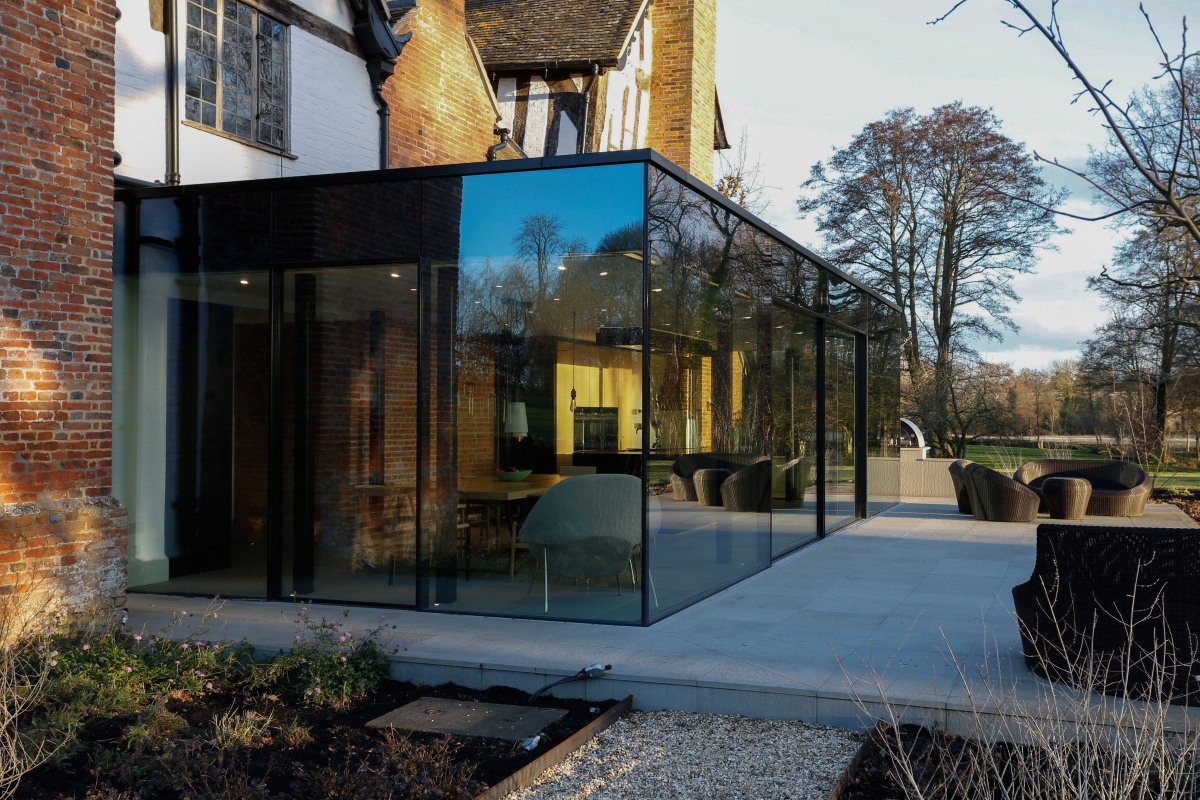 Responsibly designed drainage
In addition to the structural works, new drainage systems were designed, taking into consideration the increase in loads from the domestic areas of the project as well as the landscaped areas. With the flood risk assessment in mind, the effects of the new drainage system on the nearby lake and streams were considered in the detailed design.