11.11.2019
The Silverstone Experience Opens
The archive of the British Racing Drivers' Club (BRDC) is to go on display in a newly-restored Second World War RAF hangar as part of a £20m project to tell the story of Silverstone motor racing circuit.
The Silverstone Experience is now open to the public following a seven-year project supported by HRH Prince Harry and stars from across motor sport, including world champion Sir Jackie Stewart, Formula 1 engineer Ross Brawn and commentator Murray Walker. The charity behind the initiative, Silverstone Heritage Ltd, was awarded a grant of £9.1m by The National Lottery Heritage Fund and is aiming to inspire the next generation of engineers with a schools programme and exhibition revealing the science behind the sport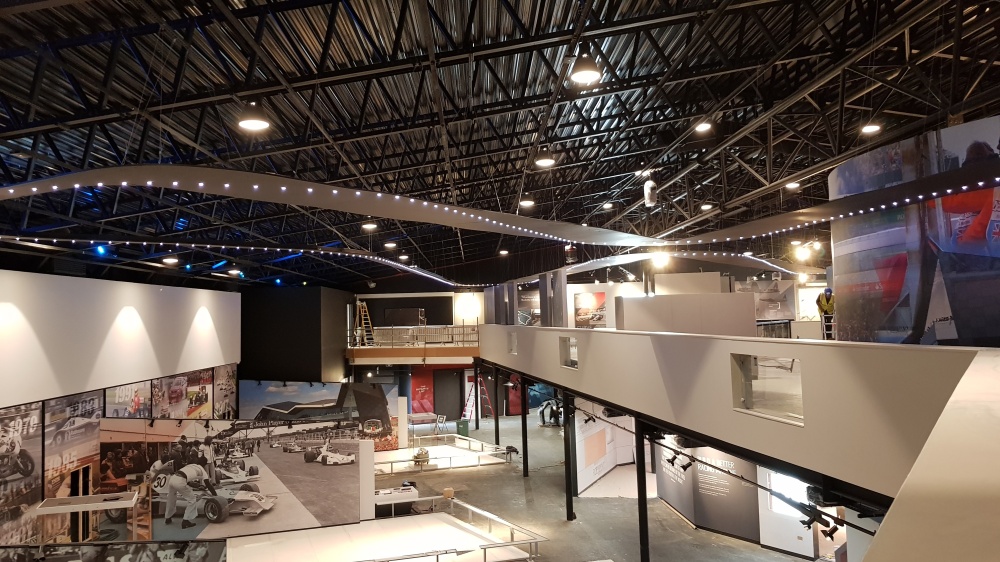 Mann Williams have been engaged since inception helping to secure National Lottery Heritage Funding for the project by demonstrating how an existing World War II hangar could be adapted for a modern facility. The building comprises a new steel framed entrance block housing, café, BRDC Archive, offices, Atrium and commercial space. This is linked into the original Hangar via a large steel framed mezzanine containing the start of the exhibition.
The Hangar is close to 80 years old and was originally conceived as a temporary structure for the War. A back to frame re-working with detailed appraisal and strengthening options were considered early in the project and a simple scheme of welding joints and a new longspan ridge truss proved the most cost effective. The strengthening works has allowed the building to be insulated and re-clad as well as supporting exhibition loads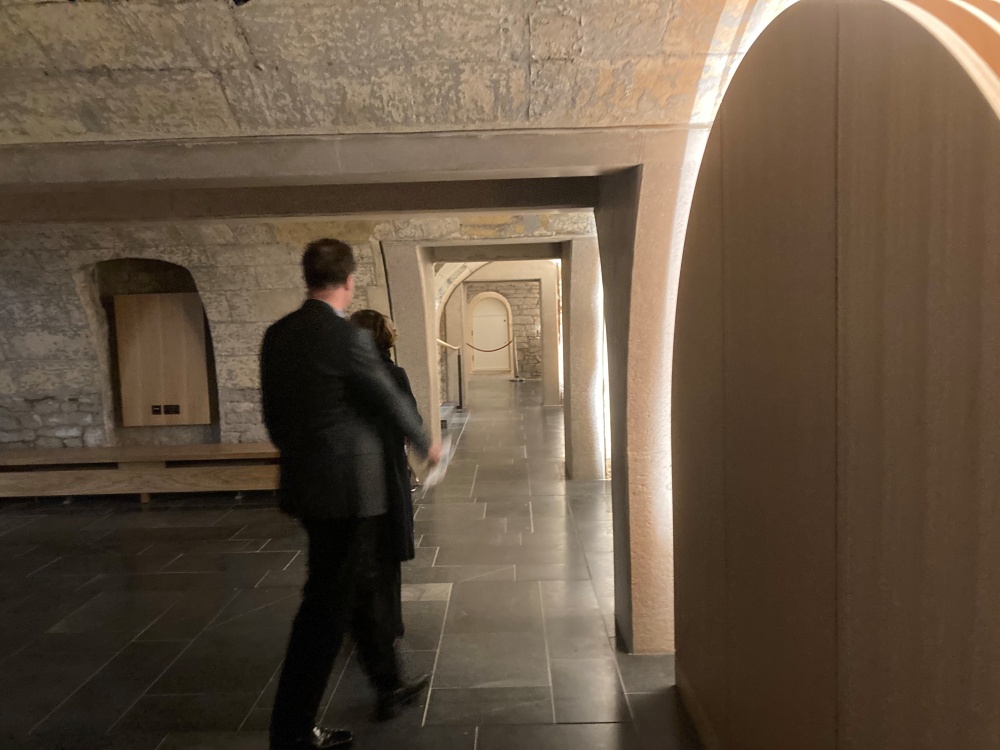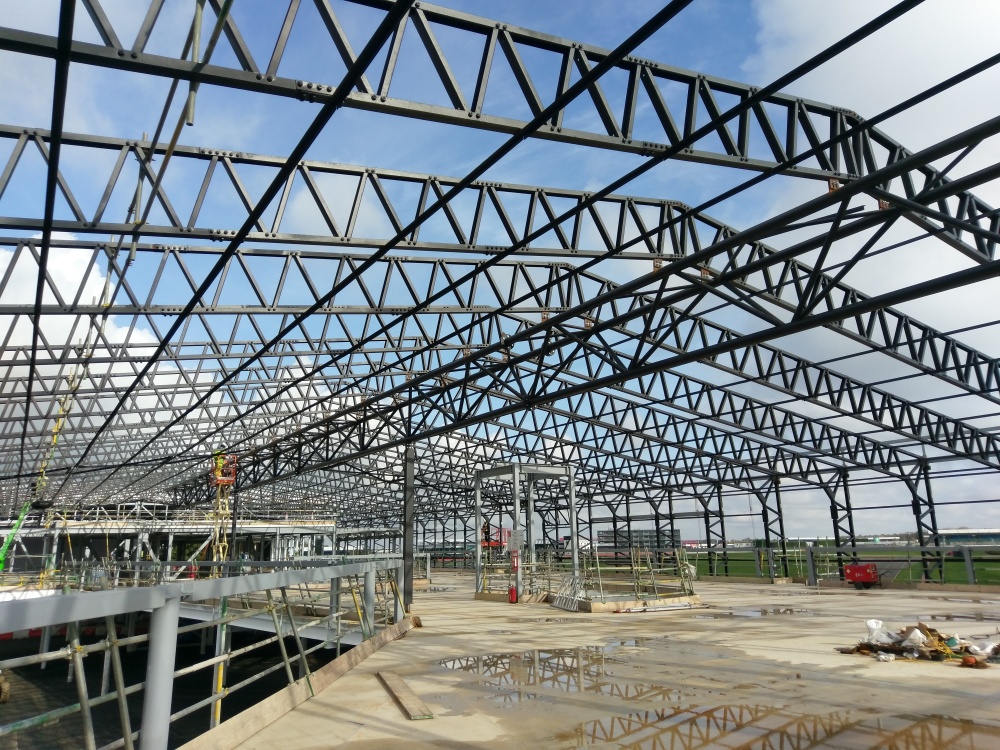 We have worked with Cube Design (Architect) and Mather & Co (Visitor attraction designer) to ensure the new works in the Hangar were integrated with both the architecture and exhibition.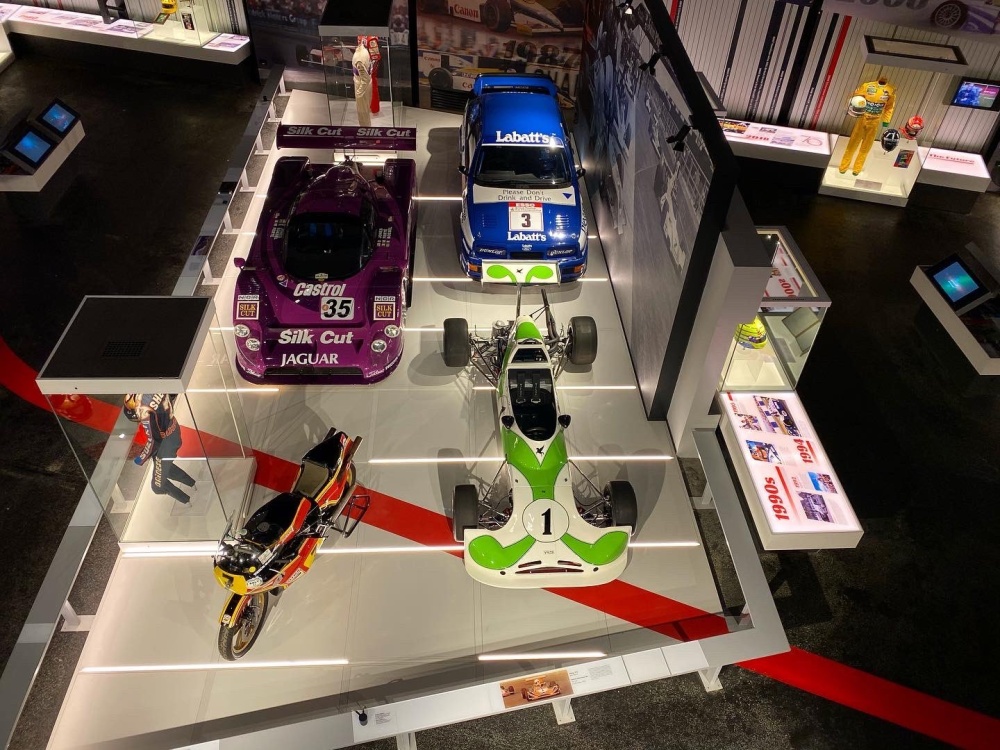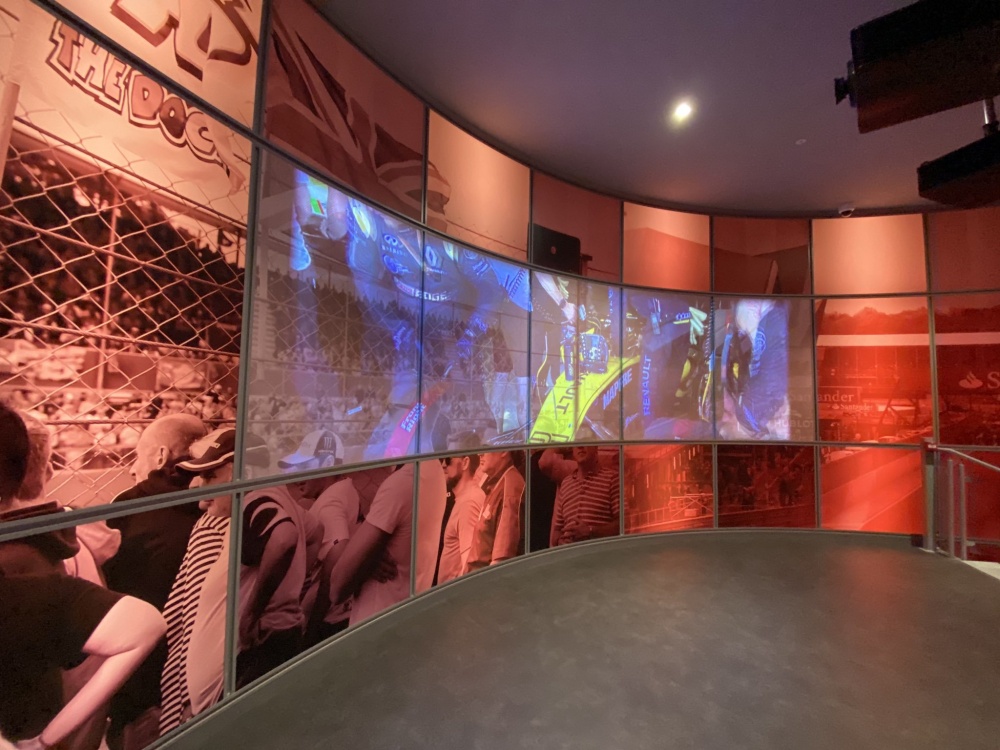 The concept of the Hangar frame being preserved to tell part of the story of Silverstone and being contained in the exhibition has been realised.