10.01.2019
View from site 1 – University of Bath School of Management.
Our work with the University of Bath continues with the new School of Management building. Our design and construction phase work for the enabling works has reached a key stage with the lowest formation levels of the two storey basement clear and ready for construction to begin.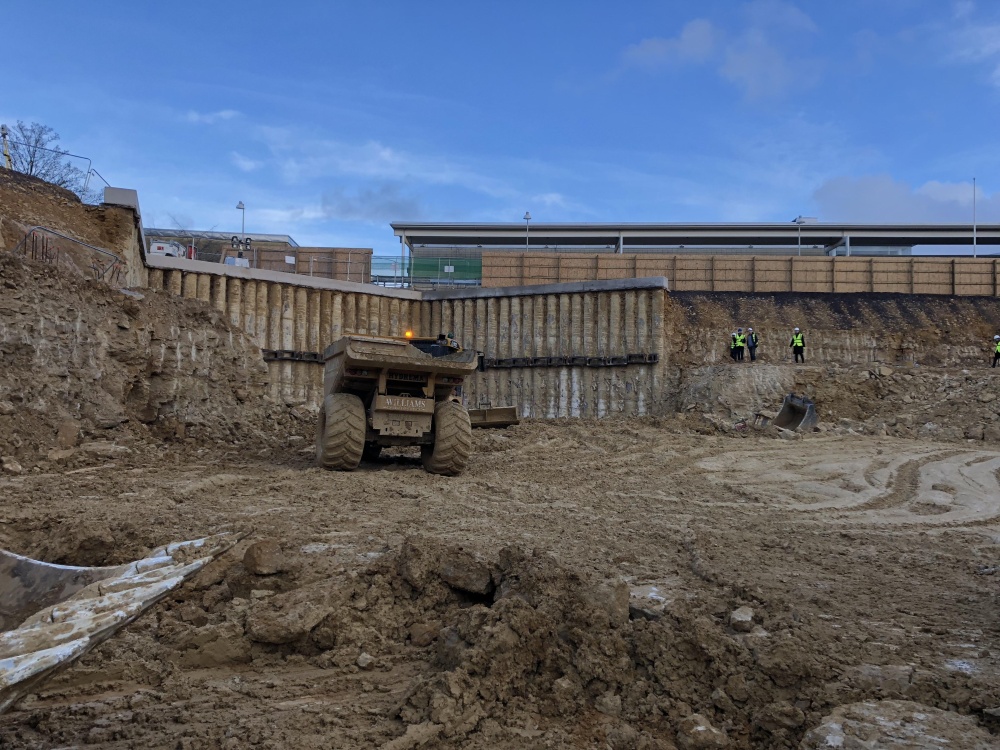 The enabling works comprise drainage diversions, site clearance, excavation and basement construction. This is being carried out by Andrew Scott Limited as the contractor for this phase.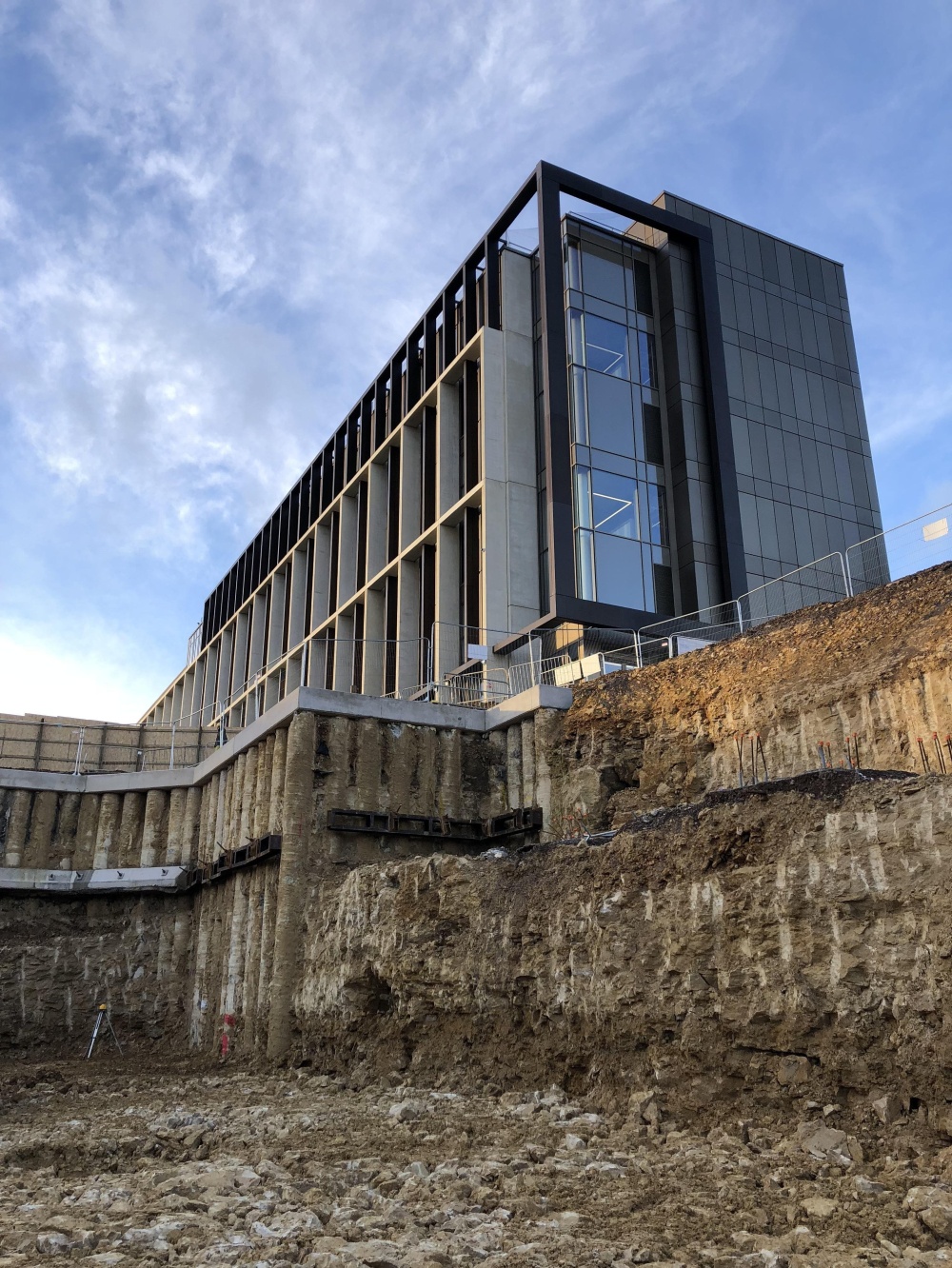 Contiguous bored pile walls have been installed to key parts on the perimeter of the building adjacent to the roadway and existing building to maximise the proposed building footprint and meet planning constraints.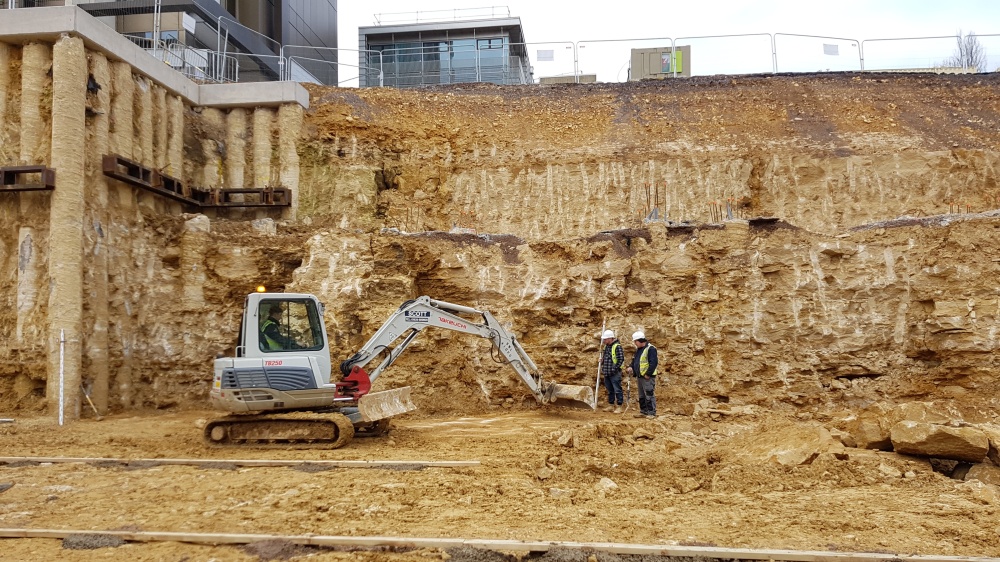 Rock ripping and breaking over a four month period has reduced the site to formations for the main building basement slab in January.
To find out more on this project: www.bath.ac.uk/campaigns/were-...