1.10.2020
View from site 4 – University of Bath School of Management
With the concrete frame nearing completion the large steel framed atrium has taken shape. A high level truss supports both the roof and hangs the façade via a series of pretensioned secondary bowstring trusses. The primary truss to the atrium façade is the largest single prefabricated component of the project: 17m in length, 4m deep and weighing 7 tonnes.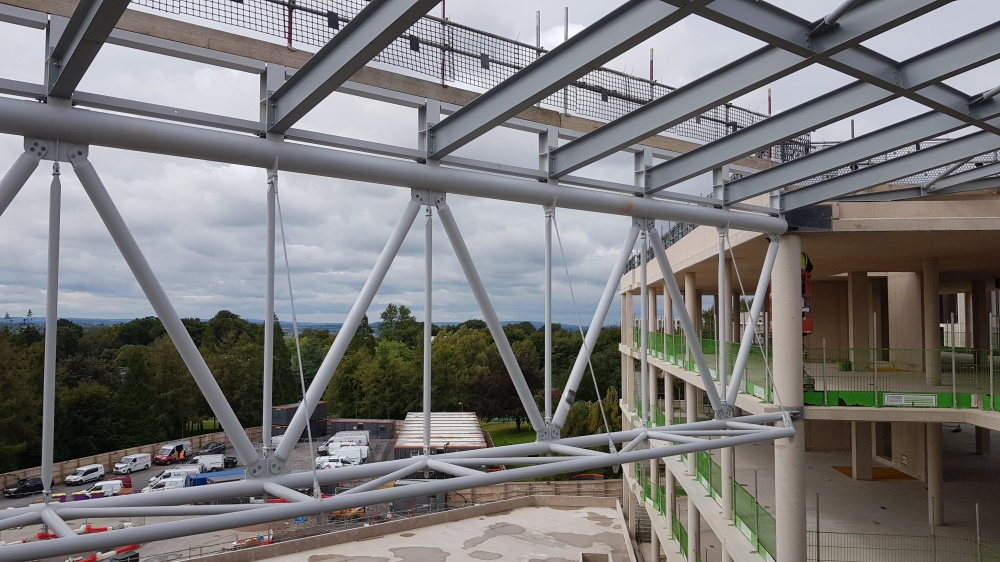 A series of cast in steel connections have been set in the frame to support the steelwork and post surveyed prior to final fabrication.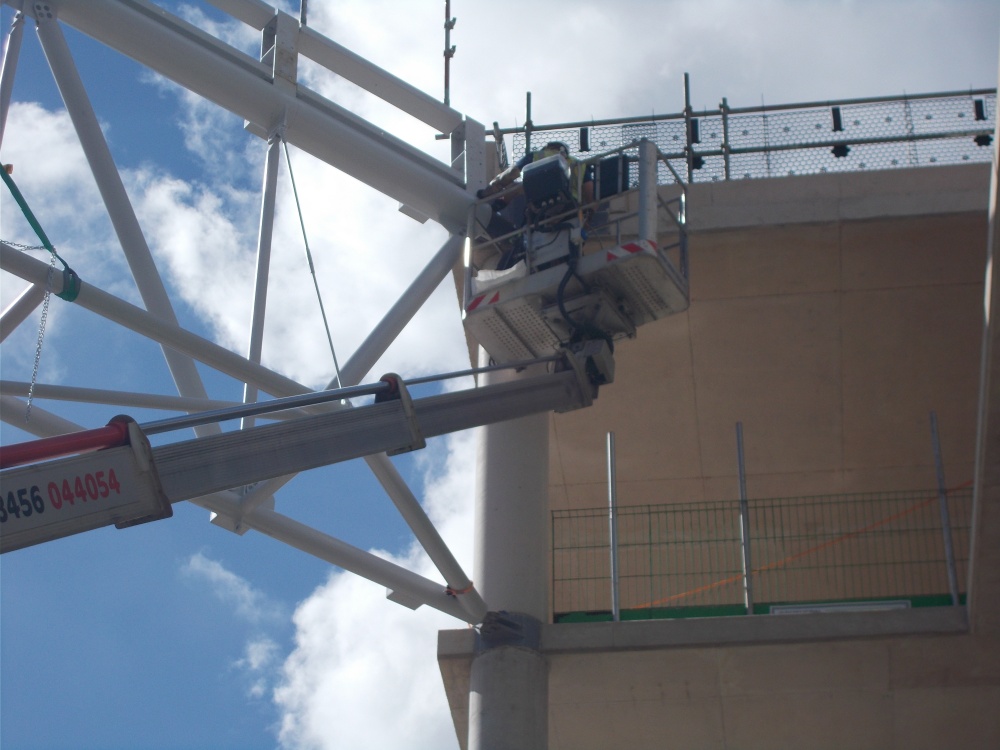 Meticulous design, planning , fabrication and construction have made this a complete success and achieved the final overall tolerance of +/- 10mm. Congratulations to the team of Mann Williams, Taunton Fabrications, Bouygues and AWW Architects.