11.07.2022
LCT 7074: Shortlisted for the Structural Steel Design Awards
The steel canopy protecting the recently restored D Day landing craft LCT7074 in Portsmouth has been shortlisted for the Structural Steel Design Awards.
The design and erection of the steel canopy has been particularly challenging. Featuring approximately 14m long free-standing cantilevers and being located at an extremely exposed marine environment required careful consideration during all stages of design. The proximity to a busy road and to a historic, listed masonry wall added complexity to the construction methodology and logistics.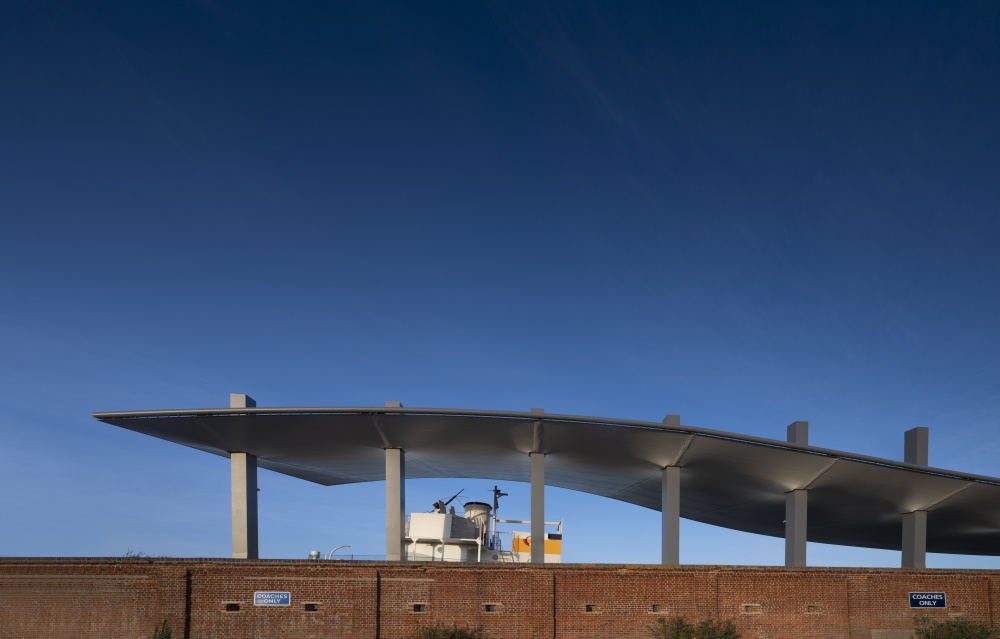 After exploring a variety of solutions, involving different materials, structural systems and sequences of construction, the shortlisted design was conceived. Close cooperation between the design team, the main contractor and the steel fabricator lead to the seamless installation of this elegant structure comprising 12 bespoke, individually made columns and rafters and lightweight tensile fabric finish.
The canopy has already become a feature of the promenade and draws attention to the veteran ship through its light and inspired shape. The final awards will be announced in late September 2022.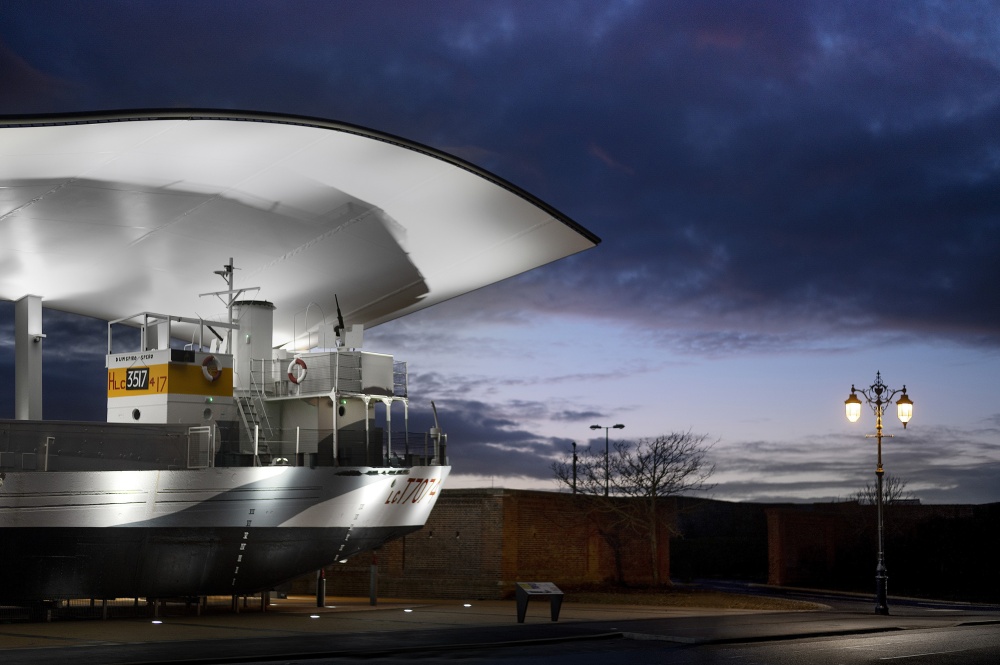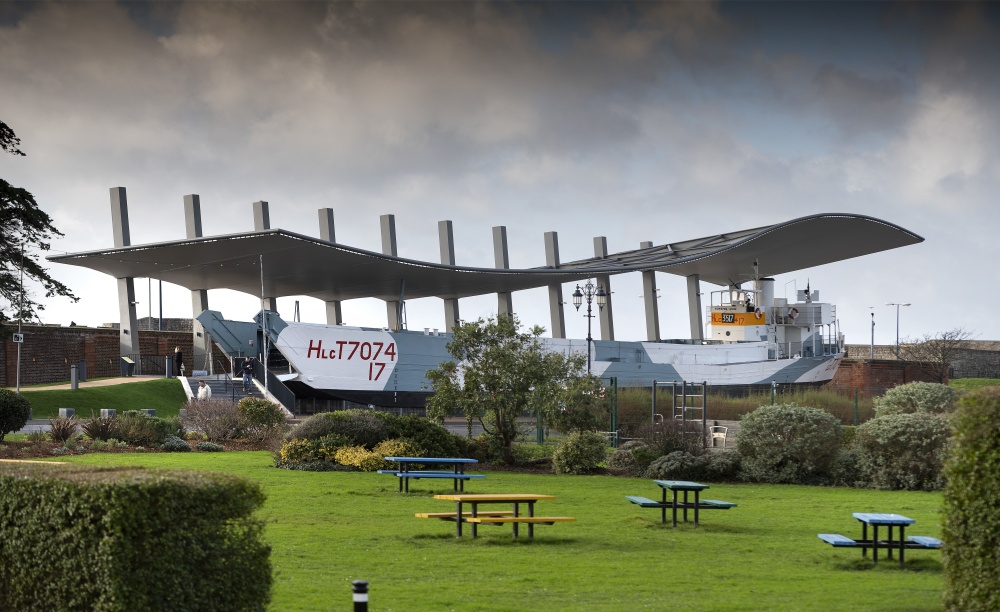 Photos courtesy of Peter Langdown.